Paris, France - Autumn/Winter 14
feb 23 - mar 5
In a grand tradition, the global elite of the fashion world convened in France for Paris Fashion Week. International and Parisian designers such as Sonia Rkyiel, Céline and COMMES des GARÇONS were featured on the runway, displaying their autumn/winter 2014 lines. The runway can be a difficult place for the modern day woman to look for her personal style inspiration, however there are several forms of the everyday woman in which I observed during the week.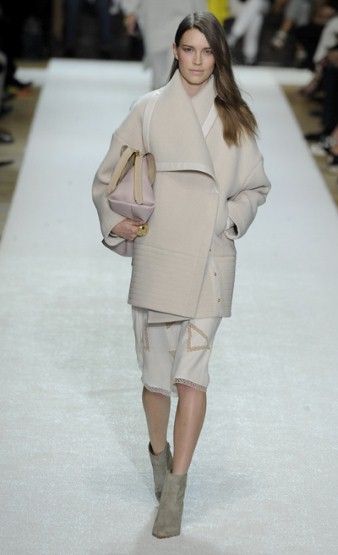 Chloé a/w 13
This piece from Parisian fashion house Chloé is definitive of what I would like to call the feminine minimalist. The outfit combines a conservative cream based colour pallet with a loose fit, making it perfect for the feminine woman on the go. Minimalistic in the sense that no piece overpowers the other, the outfit comes together to help create a calm and stable mood.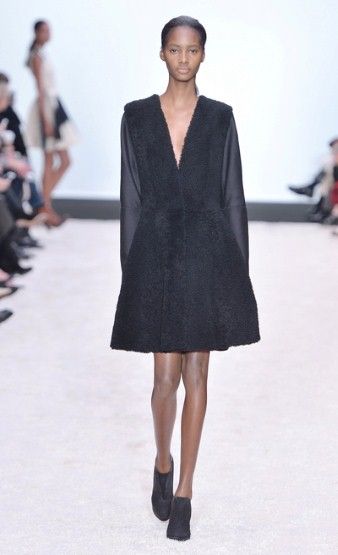 Giambattista Valli a/w 13
Italian-born French designer Giambattista Valli displays what I refer to as the conservative flirt. While a plunging neckline and short length presents this piece in a flirtatious manner, the unstructured fit and dark colour leave room for mystery.
Dior a/w 13
This Dior look encompasses the female rebel who, dressed is a conservative black pantsuit, is not afraid to add a touch of colour or print to her everyday look. The added Bleu de France trench coat and striped glove is the perfect spin on this traditional look.